*This post may contain affiliate links. As an Amazon Associate we earn from qualifying purchases.
Around the world, there are now more than 480,000 UPS employees, or UPSers, who work in various departments. If you are one of those many UPS employees, you surely have access to the UPS employee platform, at www.upsers.com. Using your www.upsers.com account you will be able to use various HR self-service options, view UPS payroll information, and manage your UPS schedule online. To access your www.upsers.com account, you will need to complete UPSers' employee login procedure first.
This guide will provide step-by-step instructions on UPSers' login process. By following the steps outlined here, you will be able to access your personal UPSers account at www.upsers.com on your computer or mobile device. We will also provide contact details and tips on what to do if you encounter issues with the UPSers login procedure or platform.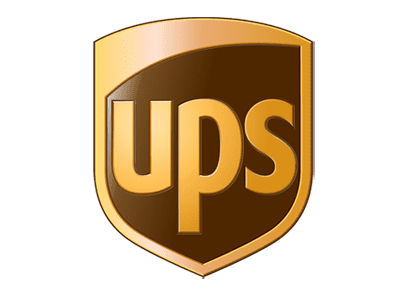 UPSers Employee Login Steps for US UPSers
If this is the first time you are accessing the UPSers login platform, bear in mind that you will need to register an account. Before you can do so, you must first acquire a UPS employee user ID and temporary UPSers password. Your UPSers User ID will be the same as your employee ID.
The temporary password will be the first two letters of your last name and the last 4 numbers of your UPS employee ID.
After you have successfully completed the UPSers employee login procedure the first time, you will be able to change your password. This will then be the password you use to access your UPSers account.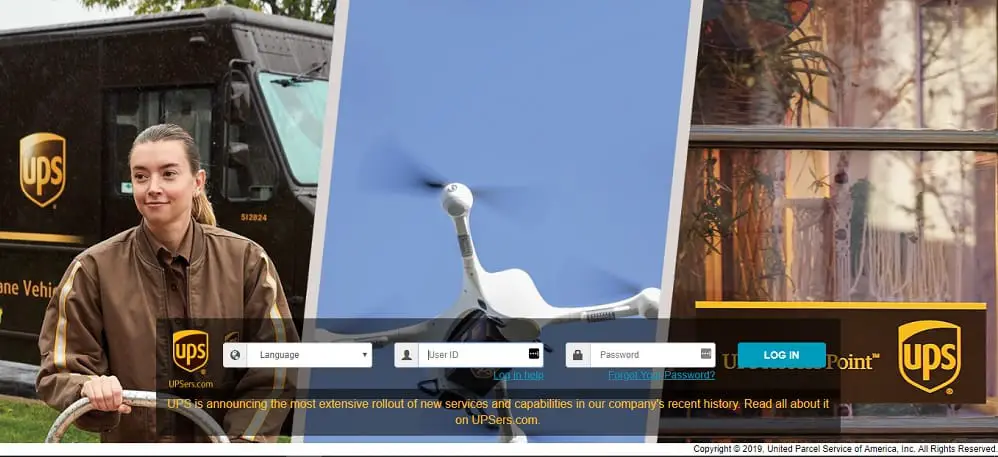 Go to the UPSers login portal. You can find the UPsers employee login portal at www.upsers.com
Select language. By default, the www.upsers.com website is displayed in English. However, UPS has translated the www.upsers.com website into almost all the languages their international employees speak. You can select the language you want to view website in from the drop-down menu on the left.
Write your Upser Login Username. As we've previously said, your Upser login username, or UPSers User ID, is the same as your UPS Employee ID, which you should have received from your HR Department or it should be written on your pay stub. There are two types of User IDs for the platform: the IGEMS User ID and the Active Directory (AD) ID. For UPSers.com registration, employees need the IGEMS ID.
Enter your password. If this is the first time you're are accessing www.upsers.com, fill in the PIN you received from HR. The PIN should be comprised of your region (first two letters), your hire year (the next two chracters), and the last two numbers in your employee ID (last two characters). Bear in mind that the password and ID are both case sensitive.  If this is not your first login session, type in the password you chose for your www.upsers.com account.
Complete the UPSers login process. Click on the blue "Log In" button to access your upsers.com account.
UPSers Employee Login Steps for International UPSers
UPS employees who are not from the US also have access to UPSers account. The UPSers login procedure for international UPS employees is slightly different than the one for US, Canadian and Puerto Rican UPSers.
Access the UPSers employee login portal. The UPSers login portal can be found at the same address (www.upsers.com)
Write the User ID. Type in your User ID (IGEMS ID). This is the international variant of the User ID you need to access the upsers.com website.
Type the PIN. Write your Personal Identification Number (PIN) in the password field.
Click Log In. If you have typed your upsers.com credentials correctly, you should now have access to your upsers.com account.
UPSers Mobile Login Steps
If you want to view your UPSers account from a mobile device, you can do so by following the steps outlined below:
Open the www.upsers.com platform. When you access it from a mobile device, the mobile version of the www.upsers.com website will load automatically.
The UPSers login menu should look more or less the same as in the desktop version. In the first blank field, write your UPSers user ID.
Write your password in the following field of the UPSers login menu
Tap Login to validate your information
Note that there is no UPS app for employees at the moment. The UPS app listed on Google Store and iTunes are for customers only. To reach the www.upsers.com platform you will need to access the mobie website using your mobile browser.
UPSers Employee Login Troubleshooting
Sometimes, issues may appear with the upsers.com employee login process. The most common issue most UPSers encounter, at least in the beginning, is forgetting their upsers.com password. If this happens to you, all you have to do is click on the Forgot Password link below the password field at www.upsers.com. You will have to provide your UPSers ID to recover your password.
If this is the first time your are trying to access your UPSers account and cannot remember your PIN, you can figure it out yourself. The PIN is made of the first two letters of their last name, and the last four digits of their employee ID. The letters should be in lower case.
If you cannot remember your UPSers ID, remember that you can find it on your UPS pay stub. You can also ask UPS HR for this information.
Be careful not to have caps lock turned. The upsers.com login menu is case sensitive, meaning it will make a distinction between lower case and upper case letters.
The www.upsers.com website requires JavaScript in order to function properly, so make sure you have JavaScript enabled and up to date.
For more information about the UPSers employee login process and troubleshooting, you should also take a look at the Help page available at www.upsers.com
UPS Customer Service & Contact Info
If you need to get in contact with the UPS customer service, you should know that there are various ways to do so. As a UPS employee, you will receive all the help you need.
The easiest way to get help is by filling in the Technical Help form available at www.upsers.com. You can find a link at the bottom of the Help page.
For more information about UPS careers and UPS jobs, you can go to the main UPS website, www.ups.com or to the dedicated UPS Careers website, www.job-ups.com.